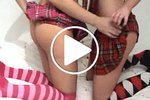 Only clothed in stockings...Let us discover the secret of the BOOBS of these two beauties...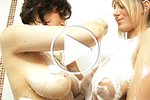 While showering the hot teens are going to fondle their juvenile tits each other...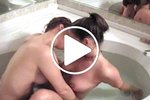 Two teens in sexy mood inside the bathtub...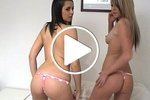 Take off your bra! So we can begin to play with each other...XXX for me and you...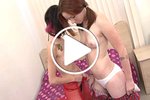 Catsuits, Tattos and a lot more are eyecatcher. The girls of today are up to date what looks good....